OUR FALL TOUR HAS ONCE AGAIN BEEN RESCHEDULED!! THE TOUR WILL BE HELD SUNDAY THE 19TH AT 2PM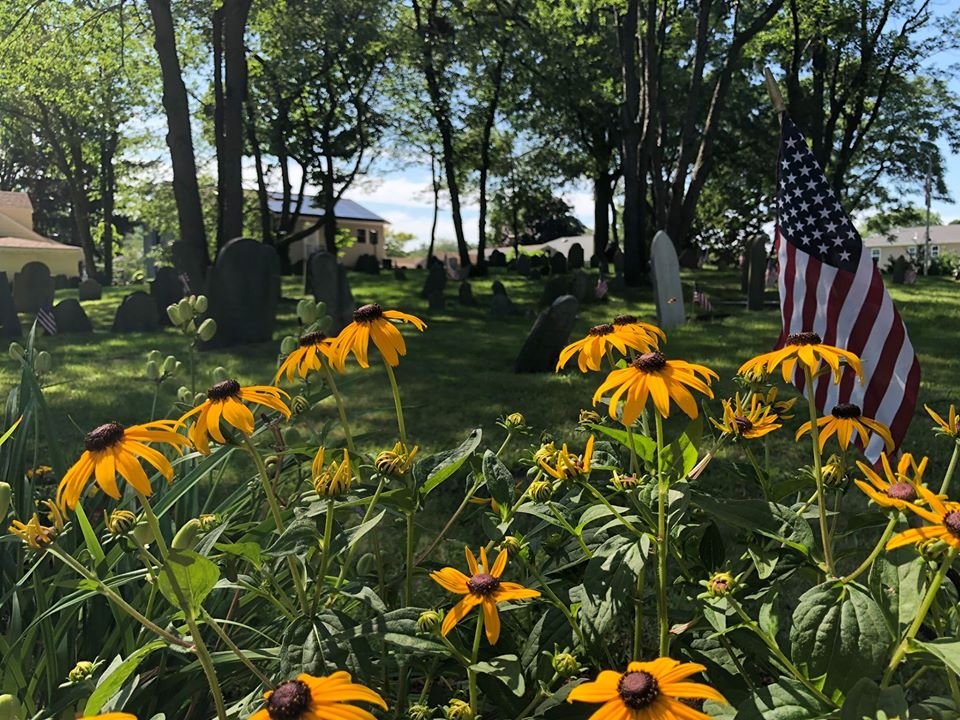 Welcome to the official website of the Rumney Marsh Burial Ground Restoration Committee!
Rumney Marsh Burial Ground is a historic cemetery on Butler Street in Revere, Massachusetts that dates back to 1693. The final burial took place in 1929. RMBG continued to play a part in the lives of Revere residents even after it ceased to be an active cemetery, and it is currently cared for by a dedicated committee and a hard-working group of volunteers.
RMBG's official visiting hours are 9am – 4pm, seven days a week, March 1st through November 30th (on nice days the cemetery gate is typically left unlocked until 7pm). The cemetery is open by appointment only from December 1st through February 28th.
This website features up to date information about our events, RMBG merchandise, the history of RMBG, as well as a blog featuring pictures and stories about the people buried here.
Questions about the burial ground can be sent to rmbgcommittee@gmail.com.