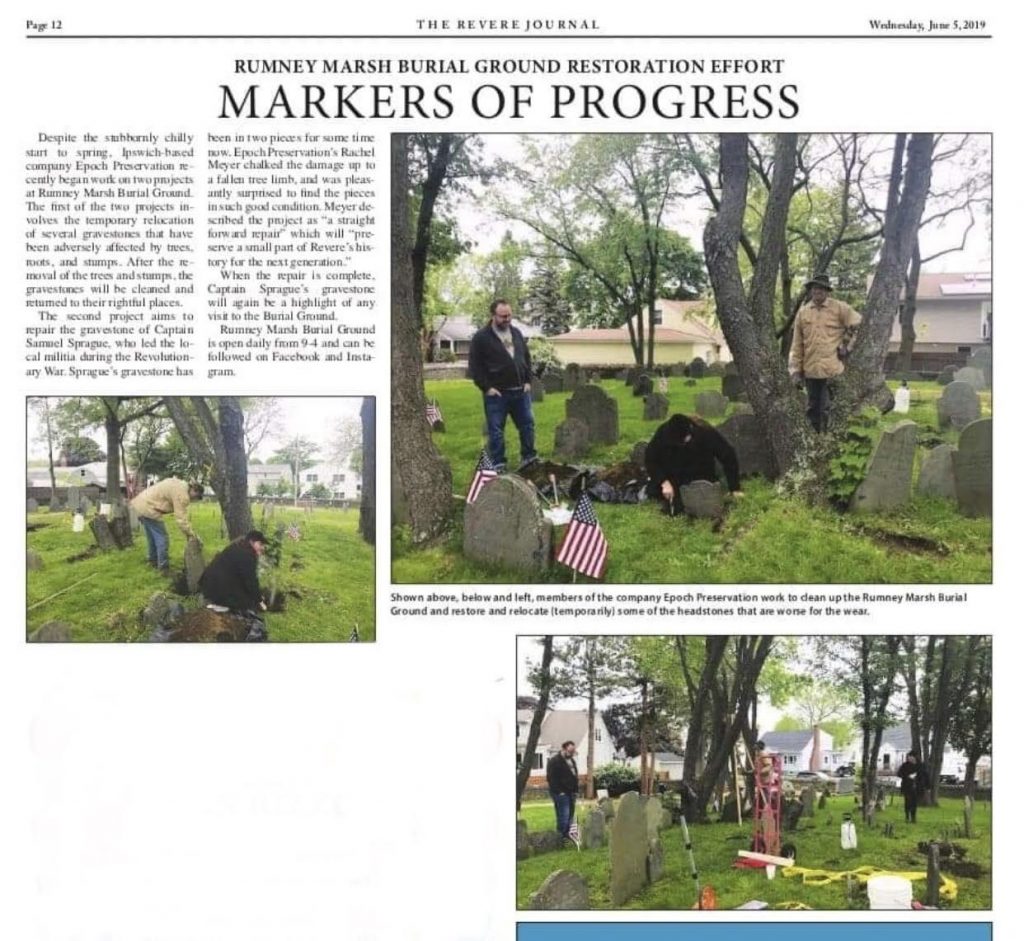 Despite the stubbornly chilly start to Spring, Ipswich-based company Epoch Preservation recently began work on two projects at Rumney Marsh Burial Ground. The first of the two projects involves the temporary relocation of several gravestones that have been adversely affected by trees, roots, and stumps. After the removal of the trees and stumps, the gravestones will be cleaned and returned to their rightful places.
The second project aims to repair the gravestone of Captain Samuel Sprague, who led the local militia during the Revolutionary War. Sprague's gravestone has been in two pieces for some time now. Epoch Preservation's Rachel Meyer chalked the damage up to a fallen tree limb, and was pleasantly surprised to find the pieces in such good condition. Meyer described the project as "a straight-forward repair" which will "preserve a small part of Revere's history for the next generation."
When the repair is complete, Captain Sprague's gravestone will again be a highlight of any visit to the burial ground.
Rumney Marsh Burial Ground is open daily from 9-4 and can be followed on Facebook and Instagram.