The final report on the Rumney Marsh Tablet Fund is as follows:
Amount previously acknowledged: $185.50
Ernest Acker: $1.00
Mrs. H.H. Smith, Kansas: $2.00
Mrs. Julia Sheehan: $1.00
Total: $189.50
Paid for tablet: $188.00
Balance to be expended for shrubs: $1.50
Expenses postage, donated by Frank L. Holt: $5.34
In conclusion I wish to express my sincere thanks to all who have helped in this work.
His honor, Mayor Cassasa has been deeply interested in the tablet and burying ground, and has agreed to every suggestion for improvement of the place.
(Some parts of the digitized article are illegible)
Mr. Walter Sancrie through his department has worked wonders in and about the burying ground. The road to it now is as good as need be, and directional signs have been placed at four points, so a stranger can easily find it.
___________ Memorial Day and has kept the grass cut ever since, and I am sure he will do so all summer.
Mr. Frank Holt has carried out Mr. Sancrie's suggestions through his men, and has kept a watchful eye on them to see nothing was overlooked. The men themselves seemed to take a personal interest in the work.
Mr. Albert J. Brown, City Clerk, did a great deal of work in verifying the names, rank, death and burial of the veterans whose names are on the tablet.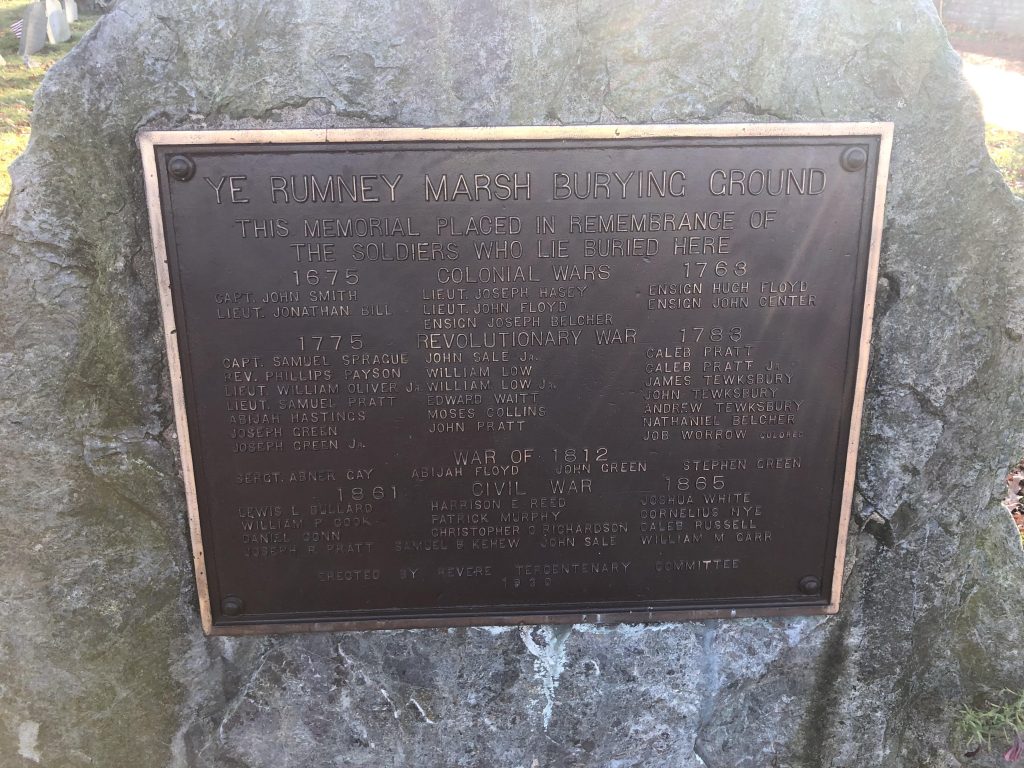 Mr. Alfred S. Hall has at all times helped with his suggestions and encouraged with his approval.
Mr. Charles Gilfix, chairman of the Tercentenary Finance Committee, also seemed pleased that the tablet did not call for any funds from the city.
Mayor Casassa has done me the honor of appointing me one of the board of cemetery trustees. I will endeavor to serve with discretion and hope the good work done this year by the Public Works Department will be carried on by the board.
Much work will have to be done to put this historic spot in proper condition. The old stones should be set in cement, not only to straighten them but to raise them so the quaint epitaphs can be read. Therefore a reasonable appropriation should be considered by the Mayor and City Council.
HATTIE M. HOLT, chairman
56 Mill St.