Fundraising
RMBG's primary fundraising activity is the annual "Bocce at the Beach" tournament. Over the last 12 years this has become one of Revere's most beloved traditions. Typically held in early August (the day is always to be determined depending on the tides), the tournament features dozens of teams from Revere and neighboring cities in a friendly competition. Money raised from the tournament goes to the continuing effort to restore and maintain RMBG.
While the 2020 tournament was cancelled due to COVID 19, the 2021 tournament was a return to form and we intend to continue to make this a great event for all of Revere.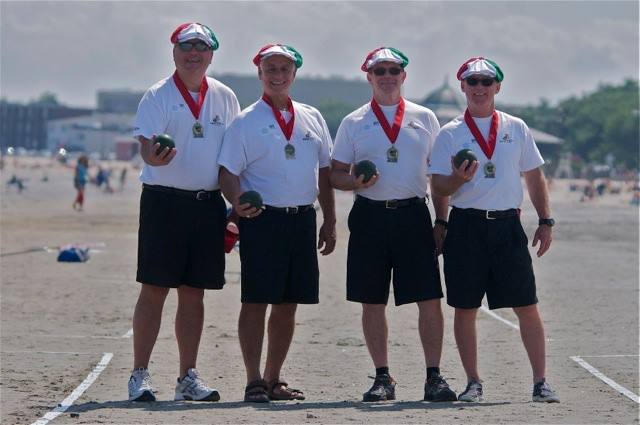 Events
Other annual events include a volunteer Spring cleanup and a guided tour in the Fall.
We are also working on a revised "exploration guide" for visitors. This laminated document will be found in the white mailbox next to the Peter McCauley memorial bench near the front gate.