The sources of information about Richard Adams are the books From Slate to Marble: Gravestone Carving Traditions in Eastern Massachusetts Volumes I and II by James Blachowicz. Both volumes are available at http://graverpress.com and are absolutely essential for anyone interested in the history of New England's cemeteries.
Richard Adams carved the following stones in RMBG: Emily Payson (1810), Sarah Newhall (1814), Sarah Sigourney Oliver (1814), Bill Tewksbery (1816), William Pratt (1822), Joanna Blanchard (1824), and Anna Tewksbury (1829).
Adams was born in Kingston, MA in 1784. He traveled to Portland, Maine with his older brother Bartlett in 1800. He spent 5 years learning the trade from Bartlett and then set up his own shop in Charlestown in 1805. Adams also worked in Topsham, Maine for a brief period, where he married a woman named Silence Hunter in 1814. In addition to these shops he produced stones in a shop in Salem, MA, and was quite successful until the early 1830s, at which point the stone carving competition drove him to relocate to Maine again.
Richard Adams carved when the willow and urn style largely replaced the cherubs and skulls of the 18th Century. His urns are usually simple, and are sometimes topped by a small flame.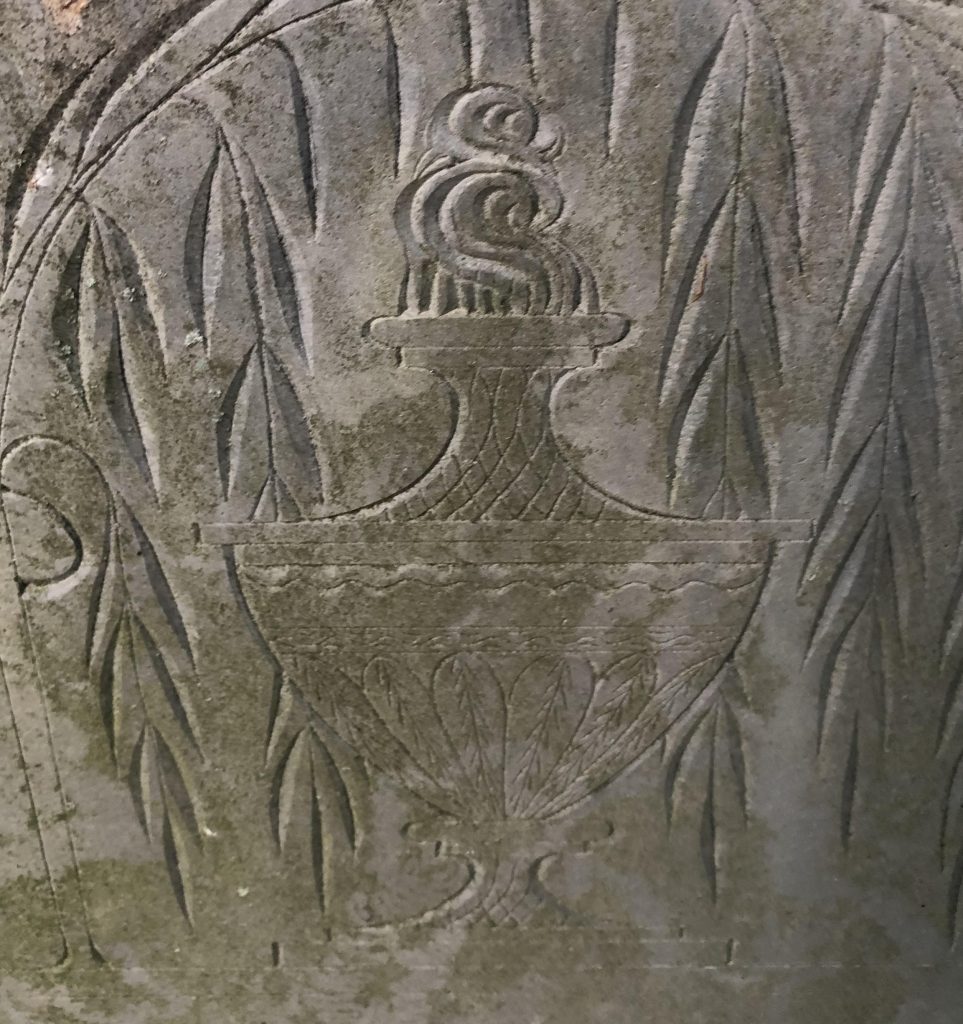 The willows on his stones have very thin trunks, and his leaves are typically small incisions.
Adams also favored a border that resembled a twisted rope.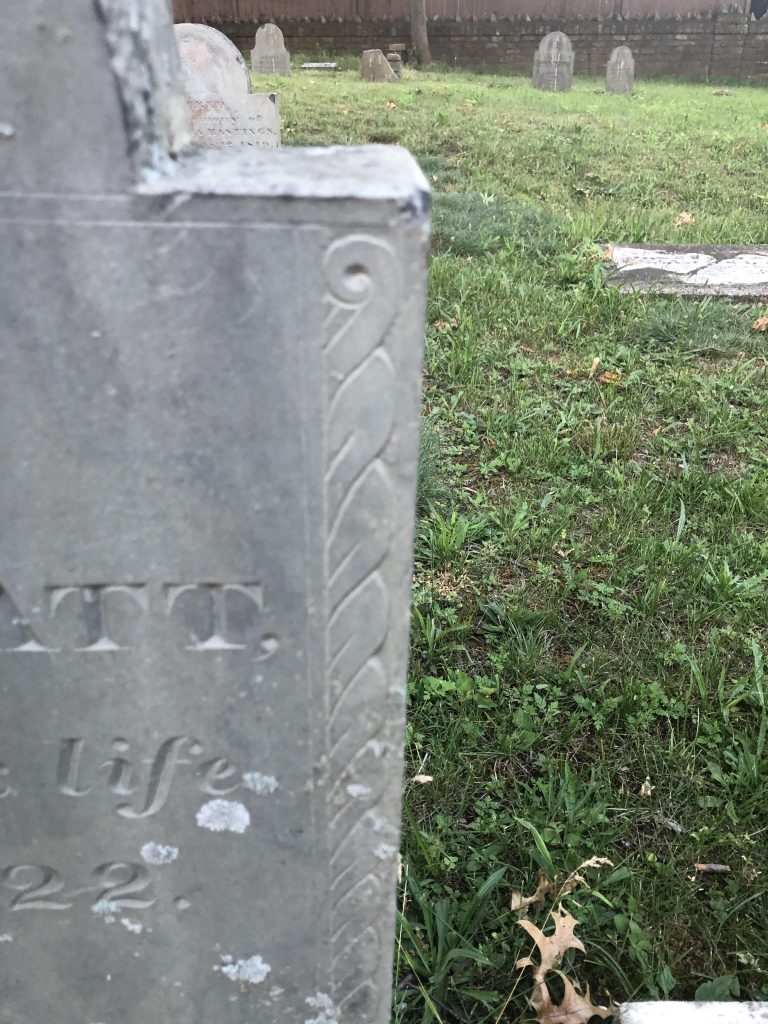 All of these stones are easily found throughout RMBG. At the time of this writing however, the Bill and Anna Tewskbury stones have been removed to the Revere History Museum to avoid potential damage during tree work. They will be returned to their rightful places this summer.
Researched and written by Brendan O'Brien, July 2020.